CAMPAIGN KICKOFF!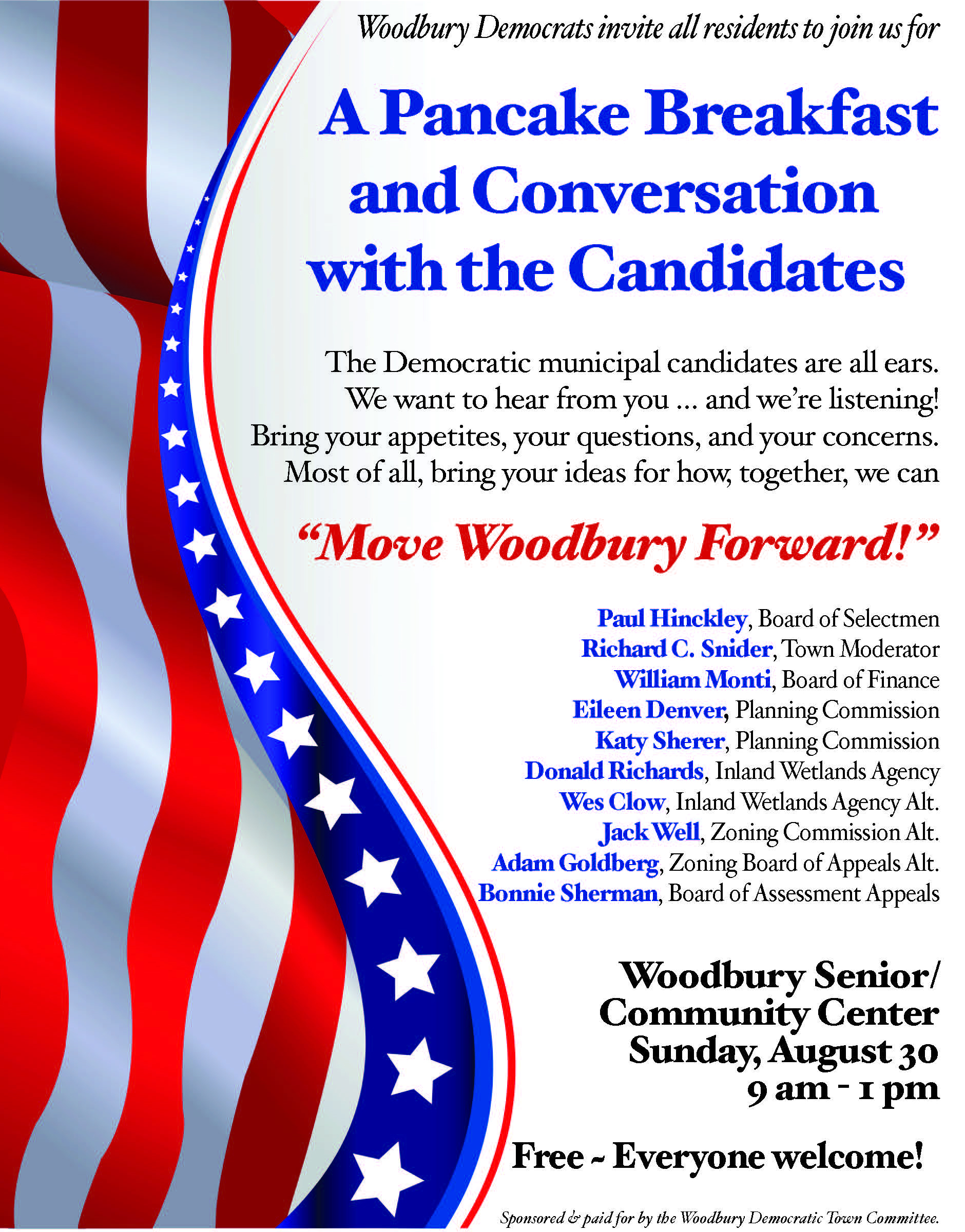 Want to know more about the Woodbury Democratic municipal candidates? Then mark Sunday, August 30th, 9 a.m. – 1 p.m., Woodbury Senior/Community Center on your calendar.

Besides flipping pancakes, the Woodbury Democratic candidates will be conversing with pancake lovers who wish to know more about the candidates running for various municipal offices, boards/commissions.

Further, Woodbury residents are encouraged to drop by the Woodbury Senior Community Center any time between the hours of 9:00 a.m. and 1:00 p.m. on August 30th for this free pancake, coffee and conversation opportunity. The free pancake and candidate conversation event is open to all Woodbury residents.

For more information about the free Pancakes!! Coffee!! Conversation!! with the Candidates event, call Sharon Sherman at (203) 266-9051.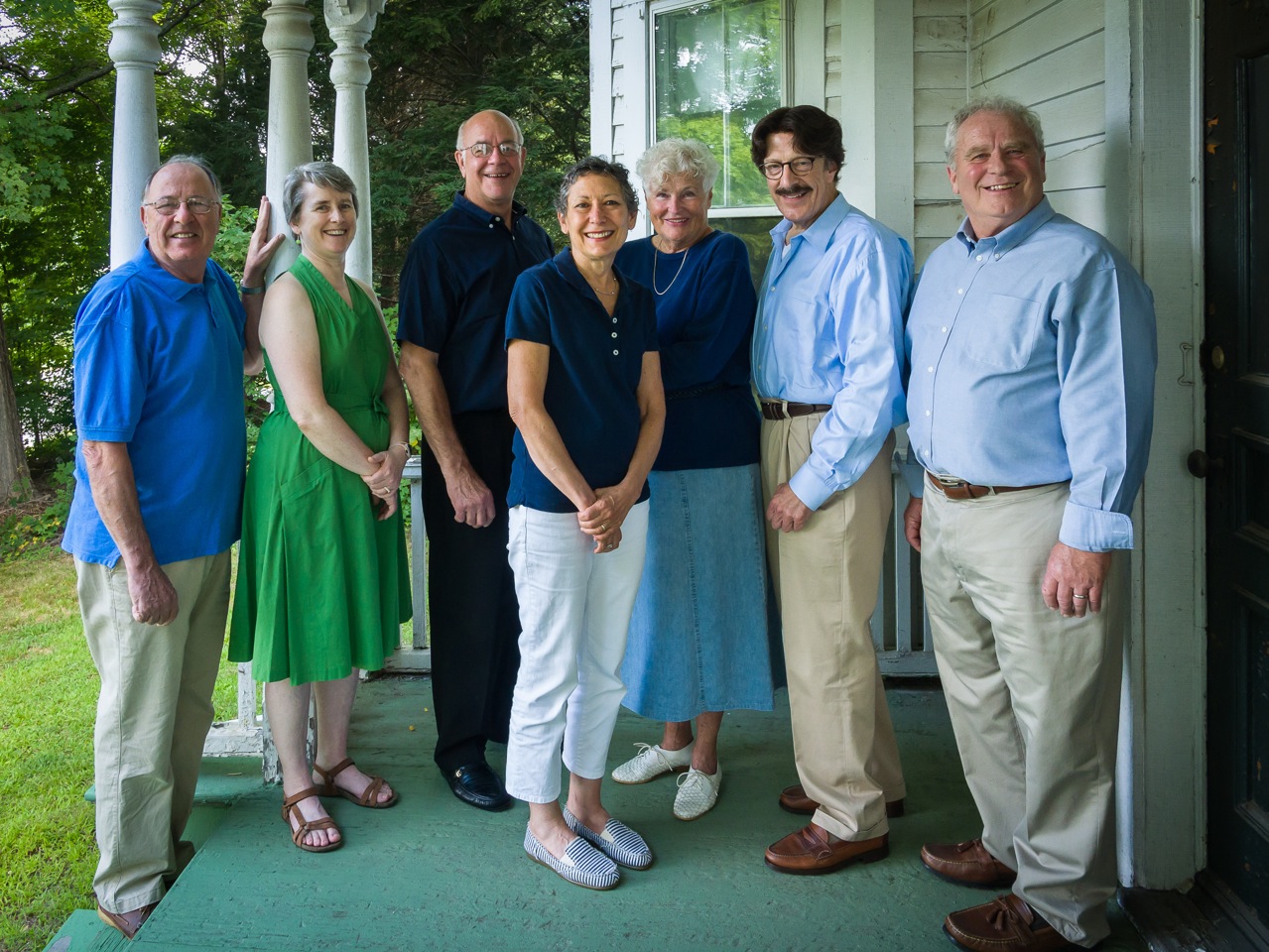 Left to Right are:
Don Richards (Inland Wetlands Agency), Katy Sherer (Planning Commission), Paul Hinckley (Board of Selectmen), Bonnie Sherman (Board of Assessment Appeals), Eileen Denver (Planning Commission), Richard Snider (Town Moderator), Bill Monti (Board of Finance). Not pictured are: Jack Well (Zoning Commission Alternate), Adam Goldberg (Zoning Board of Appeals Alternate) and Wes Clow (Inland Wetlands Agency Alternate).