Welcome! Please visit frequently, to get information about upcoming events or to volunteer your time or talents. Join us at our monthly DTC meetings, the first Wednesday of each month, 7:30 PM at the Rec House, 7 Mountain Road. Check our Committee page for this year's dates. We look forward to seeing you there!

— Lesa Peters, Town Committee Chair

---
A Scavenger Hunt for Kids
~
A Chance to Meet the Candidates for Parents
Woodbury North (Gazebo) Green
Saturday, November 2, 2013
11:30 am - 1 pm
Prizes • Hot dogs • Beverages
While your children enjoy hunting for scavenger items on the North Green, take a few minutes to have a "give and take " with Democratic endorsed candidates.

The endorsed Woodbury Democratic candidates are "all ears" and want to hear from Woodbury parents—their thoughts, concerns, questions, and ideas about how we can come together to make Woodbury stronger.

The Woodbury Democratic endorsed slate includes: Martin Overton (Selectman), Richard Snider (Moderator), Katy Sherer (Planning Commission Alternate), Bob Clarke (Zoning Commission), Alex DeSorbo (Board of Finance), Frank Kovacs (Zoning Board of Appeals), Mary Tyrrell (Inland Wetlands Agency) and Don Richards (Inland Wetlands Agency Alternate).

We'll have hot dogs and drinks for all, and prizes for the scavenger hunt!
---

If you were unable to attend the Woodbury Business Association candidate forum on October 16, Charter Channel 21 will broadcast a video of the entire debate at the following times:

Mon., Oct. 28, 9:30 p.m.
Thurs., Oct. 31, 3 p.m.
Mon., Nov. 4, 12 noon
---
Scenes from "Meet the Candidates - A Listening Event"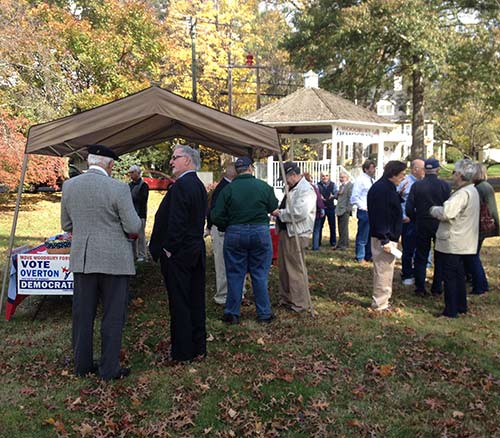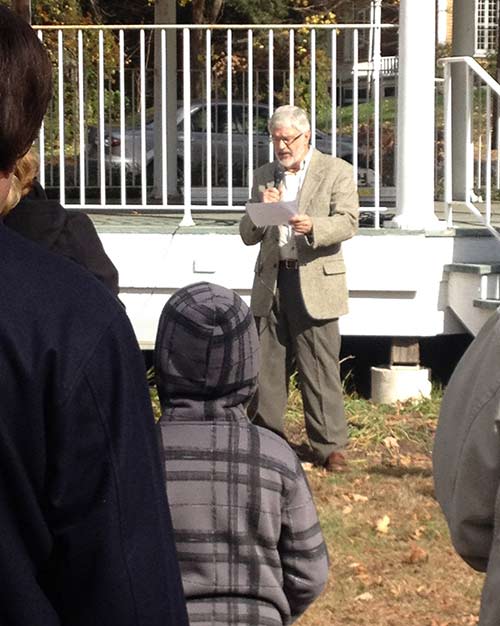 ---
Democratic Town Committee Regular Meeting Schedule for 2013:

October 30
December 4
All meetings are at 7:30 pm at the Rec House, 7 Mountain Rd, unless otherwise noted. Any registered Democrat in Woodbury is welcome to attend!